Temporary traffic signals are the safest and most effective way to manage traffic. Whether you need emergency back-up or one-lane work zones, our traffic control systems will get the job done. From bridge repair, intersections with multiple closed lanes, special events, portable traffic signals ensure safe and smooth traffic control for your project or event.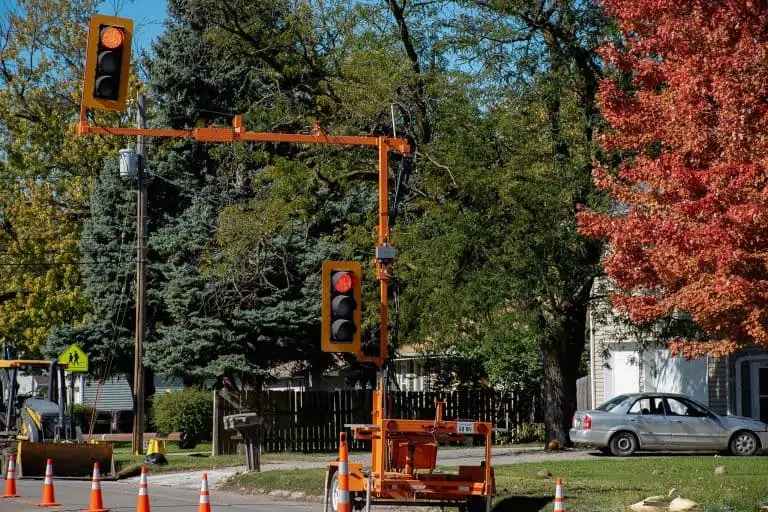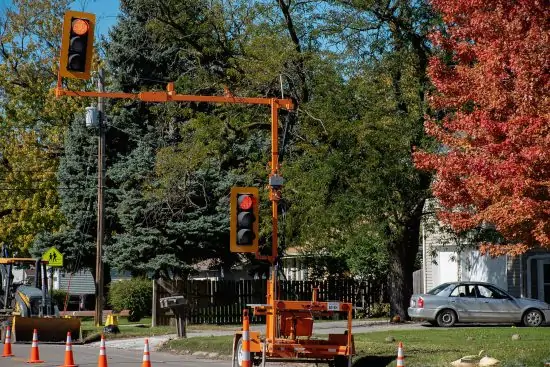 Trailer-Mounted Traffic Signals
Highway Signing offers industry-leading portable traffic signal trailer sets for rent. We will deliver and set the unit up at your desired location. After setup is complete, we walk you through the control options. Each unit comes with an upper set and lower set of traffic lights. The unit is both solar and battery-powered enabling power grid and generator free operation.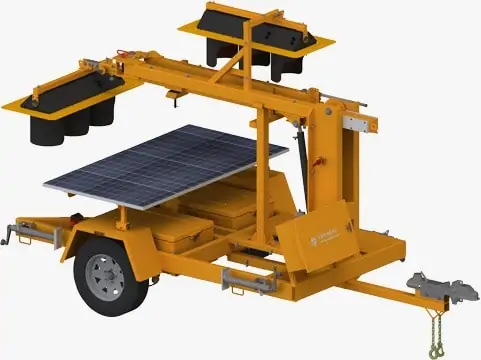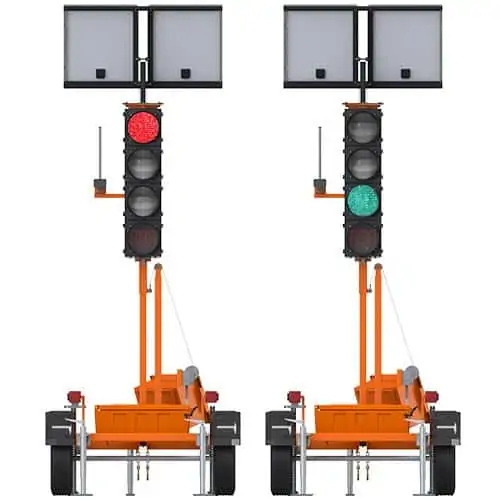 More Control for Increased Safety
Each portable traffic signal trailer comes with a touch screen controller. The easy touch screen controller walks users through each step to make proper programming and sequencing easy.
Real-time signal display

Easy pattern selection and configuration

Schedule daily, weekly, and monthly plans

Instant emergency control

Emailed and SMS alerts if malfunction occurs
Temporary Traffic Signal Features
Trailer set comes with two sets of traffic lights.

Solar panels maximize battery life.

Remote monitoring and programming.

Highly visible LED lamps.

Up to one mile between units

Radio communication between system units

Hydraulic lift mechanism makes deployment effortless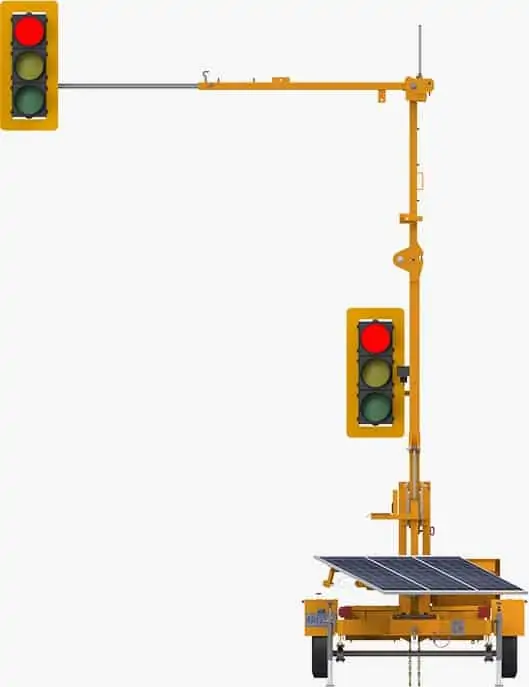 Traffic Control Applications
Work zone construction

Bridge construction/repair

Special events

Power outages
Traffic Control Patterns
Access

Shuttle

Two-way

T-junction

Crossroads

Customizable for multi-directional installation