Digital message boards are the safest way to communicate important messages to drivers. Message boards notify drivers about upcoming accidents, slowdowns, and other dangers. Arrow boards give drivers time to prepare for lane merging when entering construction zones.
Highway Signing Digital Message Boards
Highway Signing offers industry-leading message boards for rental or purchase. We offer three different sizes to meet your unique needs. All boards are designed and engineered for compliance.
Full Matrix Message Board
Full Matrix boards give you the most flexibility for displaying various types of messaging. Choose small or large letters, various graphics, and symbols. These boards are known for their ease of programming. Messages are clear and easy to read.
Low power consumption – solar panel / commercial power charged batteries
360-degree display rotation
Standard tow hitch and removable drawbar
Durable powder-coat finish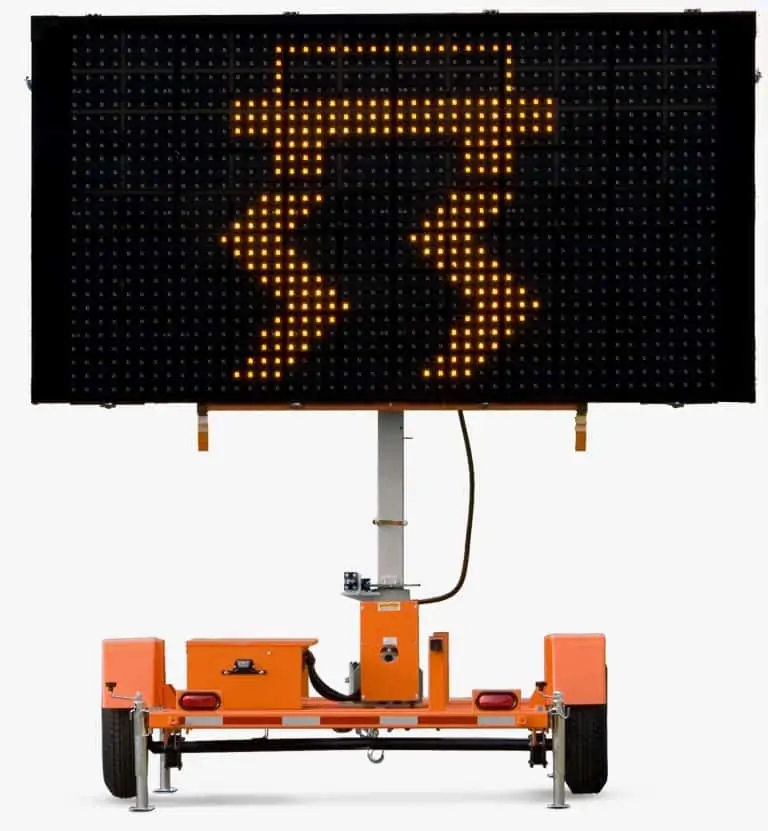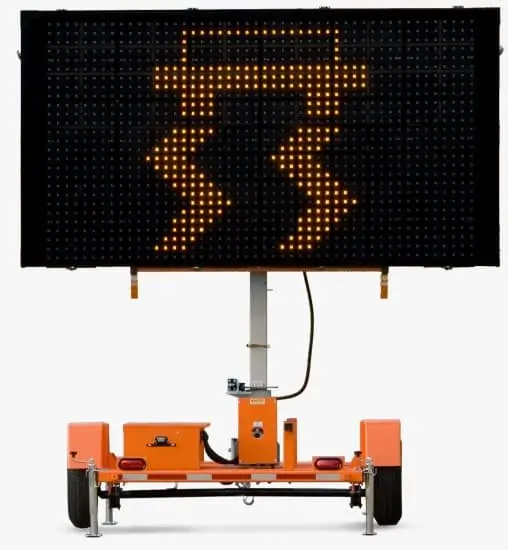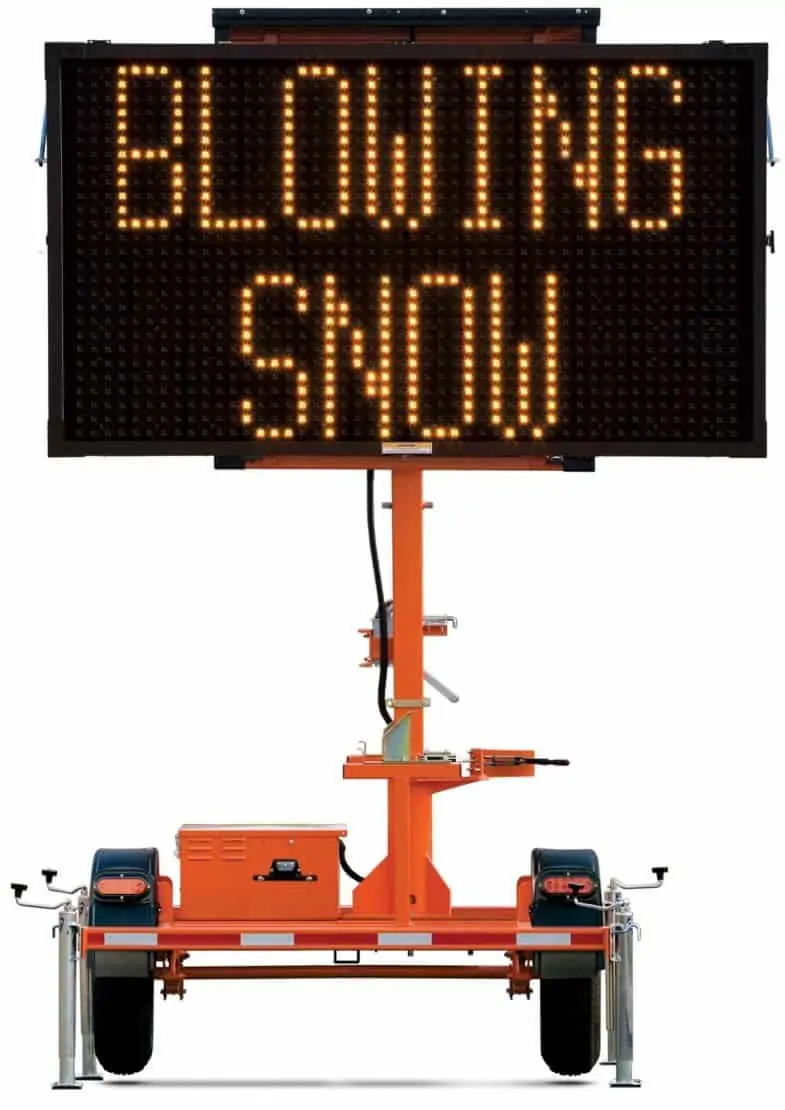 Mini Matrix Message Board
Mini Matrix boards are a compact version of the full-size Matrix. They're about 30% smaller, making them a good fit where space and high maneuverability is at a premium. The mini Matrix uses highly visible LEDs to display messages as text, graphics, or both. These boards are great for traffic safety, emergency response, and special events.
Metro Compact Message Board
Metro Compact message boards are the most compact and portable signs in their lineup. They're designed for metropolitan areas where every sq.ft. of space counts. They offer the same high-quality visibility of the Mini and Full-size Matrix, but with a smaller footprint. They can be deployed by one person.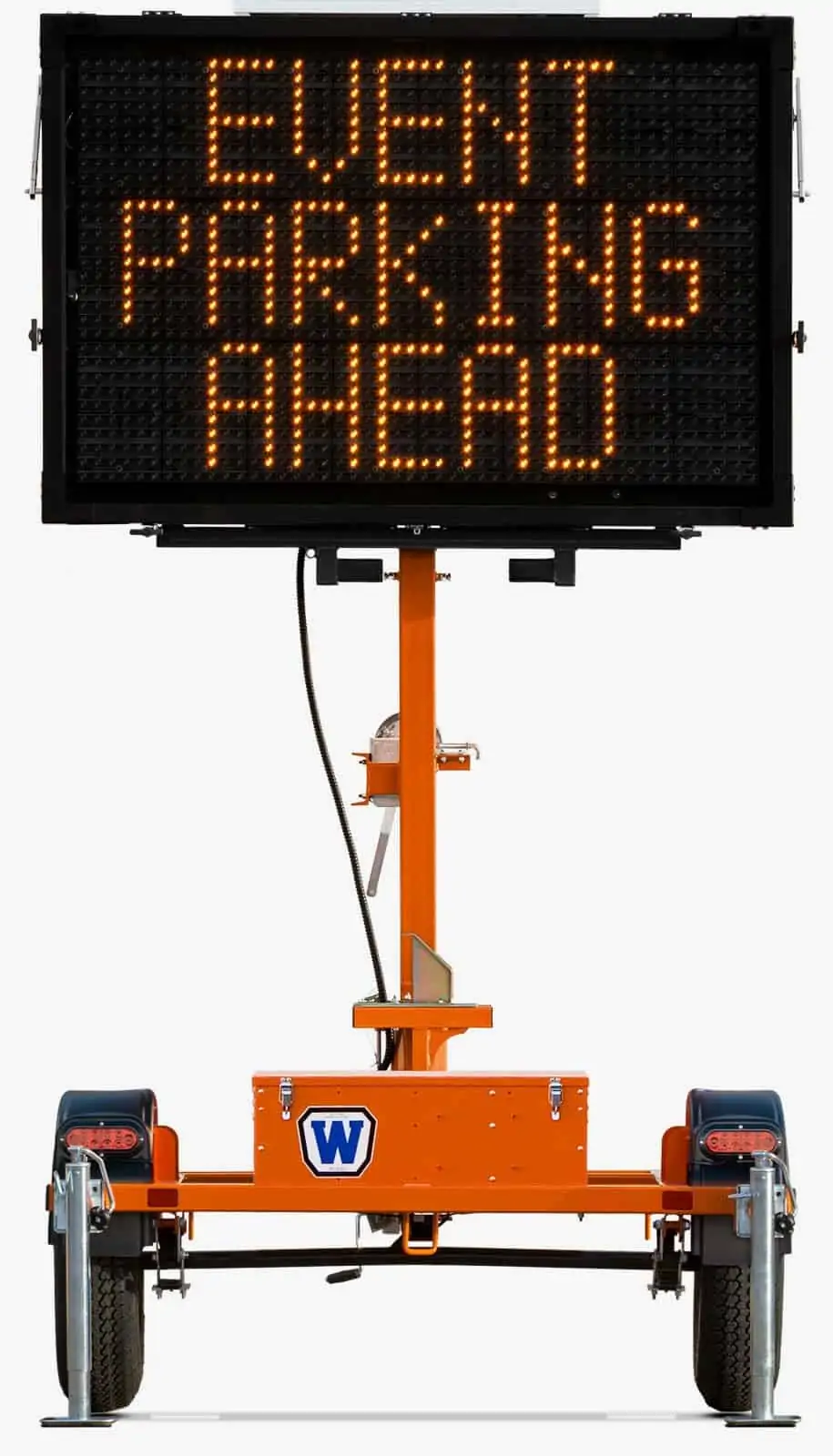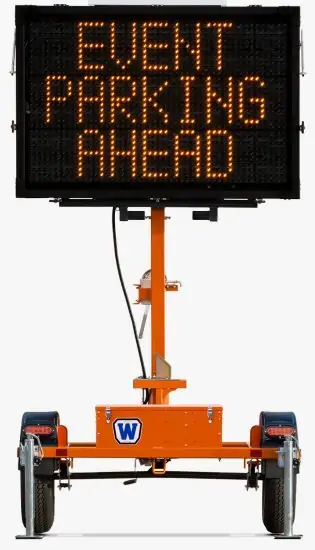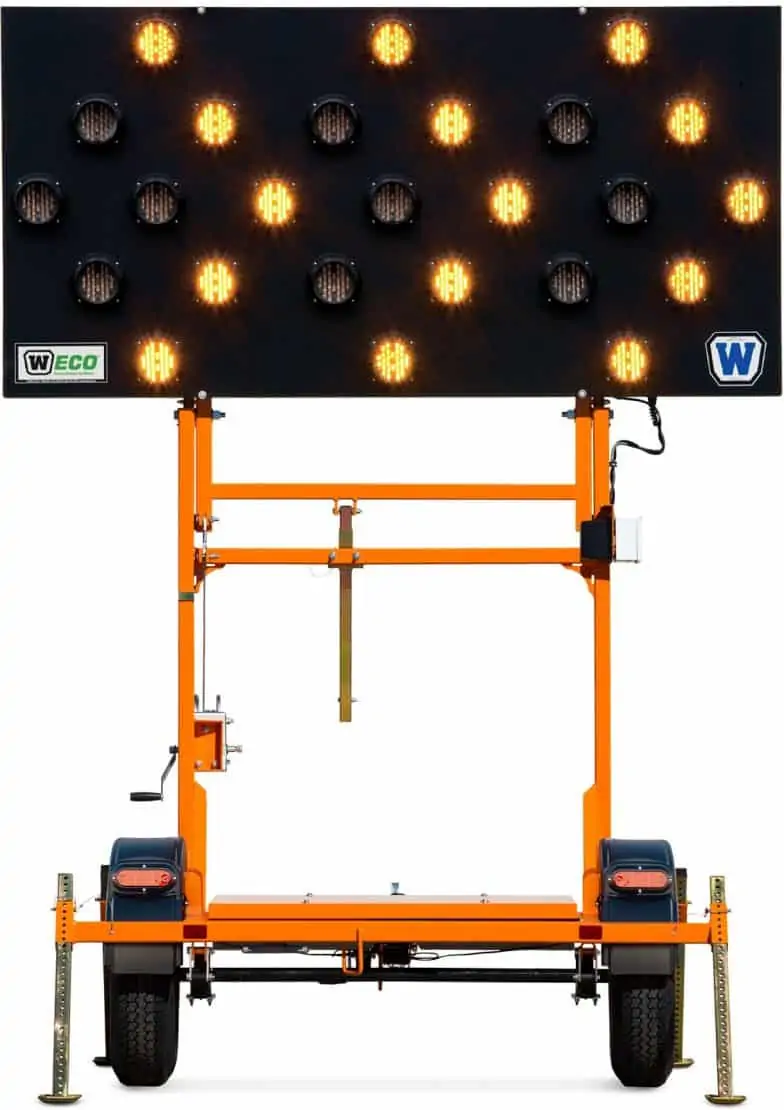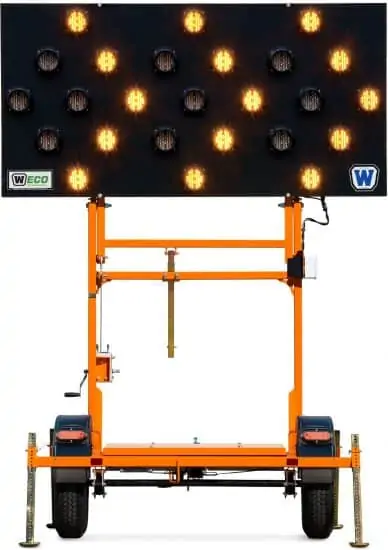 Arrow Boards
Folding Frame Arrow boards are highly reliable and visible from distances of a mile or more. The folding-frame design pivots the display panel up to a vertical position when deployed, then down during transport. Both 15-light and 25-light models are available for rent or purchase.
Bright LED output
Selection of arrows and other display patterns
Easy to operate and maintain
The weather-resistant control box comes with lockable cover
Solar panels charge batteries for extended run times / or commercially charged
Consume 80% less power than traditional solar arrow boards
Display patterns include: flashing and sequential